Facial mesotherapy cocktails: Antiaging, detox, anti-spots / whitening, moisturizing
Our facial mesotherapy cocktails antiaging, detox, whitening, moisturizing are indicated:


anti-aging,

hydrating and revitalizing damaged skin,

lack of firmness and elasticity,

poor vitality,

wrinkles,

dull and tired skin appearance,
brown spots,

hyper-pigmentation,

age spots,

oxidative skin,

mature skin,

no gender skin care
Restores moisture loss. The skin is therefore progressively tightened and moisturized.
It reduces the signs of skin wrinkles by stimulating the dermis renew. It hepls to correct in depth the first signs of skin aging to restore its young and healthy appearance. The formulas are designed to reduce the signs of skin sagging by stimulating the epidermis renew and  helps to prevent free radical damage, the most significant cause of skin aging.
Wrinkles. Elasticity. Firmness. Brightness.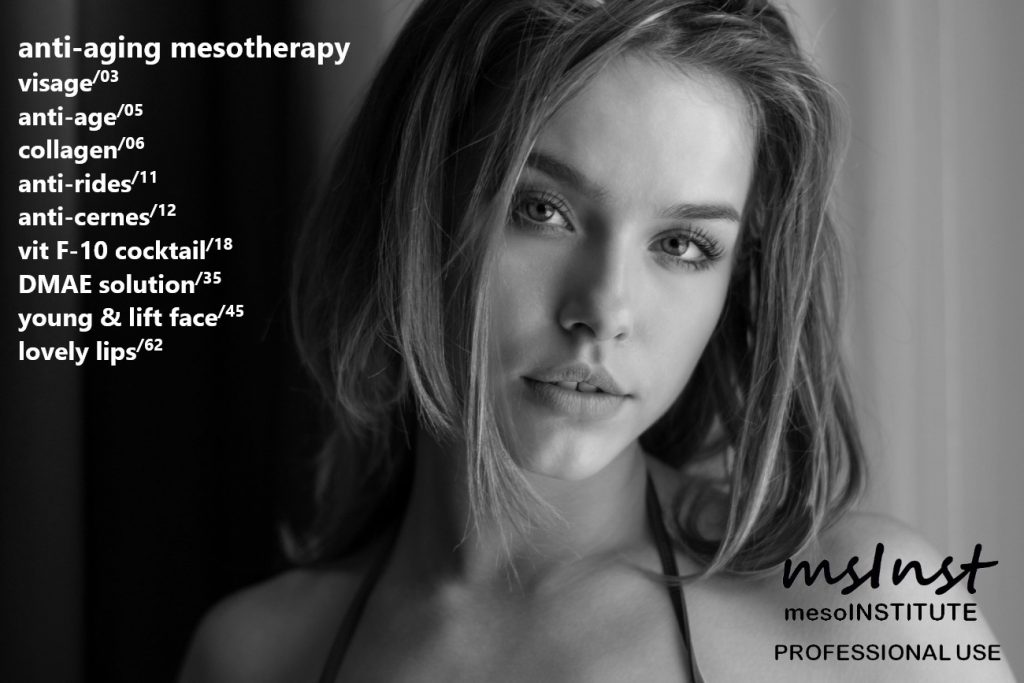 Our mesotherapy cocktails are antioxidant and anti-radical formulas to restore cell metabolism, an anti-aging solutions designed to correct the oxidative stress and prevent premature skin aging, and an antiradical formulas to slow cellular aging due to oxidative stress by reducing cell-surface oxidase in skin.
Skin cell detox. Anti-oxidant. Anti free radicals. Stressed skin.

Our whitening- anti spots products help to lighten the skin spots, so that the skin looks bright, smooth, rejuvenated and soft.
Hyperpigmentation. Age spots (brown spots). Post sun spots.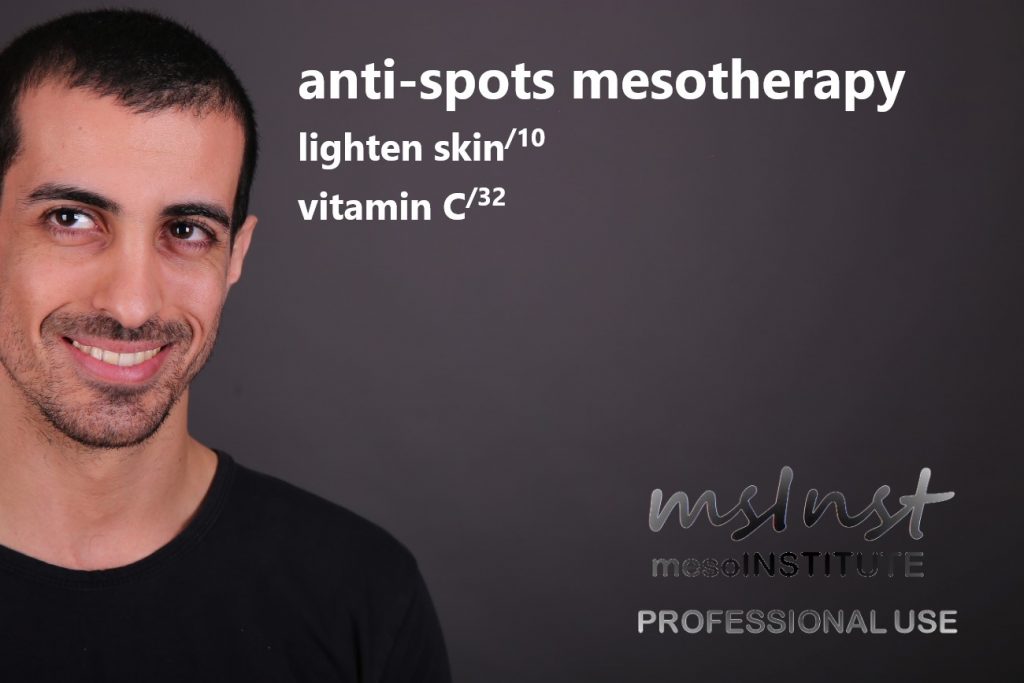 Hyaluronic Acid helps to reduce wrinkles and fine lines, to stimulate collagen synthesis, to firm the skin, to moisturize, to improve skin softness, and to reduce redness.
Precautions:
For external use only. Do not apply to broken or peeling skin. Immediately rinse with water and discontinue use if excessive redness or irritation occurs. Do not store once open. Keep out of reach of children. Open carefully. Avoid contact with the eyes.
Some products can contain fish derivate. May cause an allergic reaction. Please read carefully the active ingredients
General information:
All products are dully registered as a topical cosmetics. The manufacturer or distributor are not responsible in any case of any kind of damages caused by third parties or adverse effects.  
No parabens, preservatives, ingredients of animal origin or colouring. Microbiologically tested.