Hyper-pigmentation. Whitening and anti-oxidant properties.
Anti spots: Hyper-pigmentation, whitening & anti-oxidant
Our mesotherapy solutions are specially designed to help with hyper-pigmentation, whitening, anti-oxidant properties.
Age spots are the result of an excessive production of melanin. Skin aging, sun exposure, or other forms of ultraviolet (UV) light exposure, such as tanning beds, are all possible causes. They usually occur on sun-exposed areas of the skin.
Our whitening- anti spots products can help to lighten the skin spots, so that the skin looks bright, smooth, rejuvenated and soft. 
Remember to protect your skin against UV damage by wearing SPF 30 or more, all year round, rain or shine.
Our products are #noGenderSkinCare and all types of skin.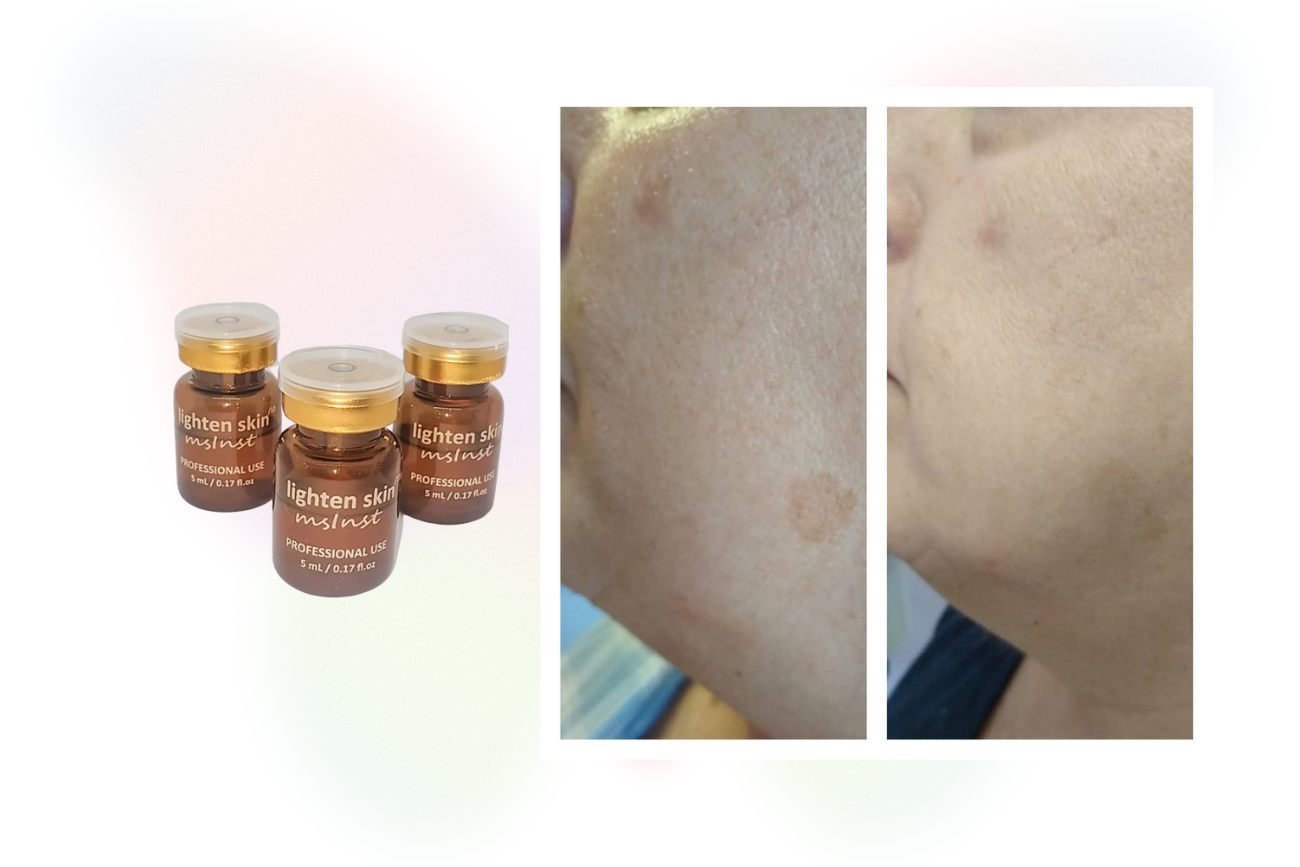 lighten skin/10
Is a solution designed to help to limit the extend of hyper-pigmentation or darkening of skin that is present in pregnancy. Also fights against skin discoloration caused by photo aging process (brown spots) and sun. To the mixture of different melanin blockers at different levels, in a dose that affords maximum effect at lower doses without receptor saturation, the addition of our caviar extract provides the elements that helps cell metabolism to restore the skin. No gender skin care.
ACTIVE INGREDIENTS: 
Arbutin, Kojic acid, Tocopherol, Piscum ovum extract, Urea. Azelaic acid. Contains fish derivate. May cause an allergic reaction.
PRESENTATION & REFERENCE:  
Box       10 vials of 5 mL       Reference       102919
Box       5 vials of 5 mL       Reference       102919s
 vitamin C/32
Ascorbic acid plays a critical role in dermal construction, stimulating collagen synthesis of dermal fibroblasts. Reduces the appearance of wrinkles and promotes a firmer skin giving it a glowing look.
It has whitening and anti-oxidant properties that will protect the skin, and also it prevents and treats ultraviolet-induced photo-damage, lessening the effects of exposure to the elements.
Inhibits melanin synthesis. It has a powerful antioxidant activity neutralizing free radicals. 
mesoINSTITUTE vitamin C/32 is a solution of ascorbic acid in high concentration that can be used alone or in combination with other cocktails. No gender skin care.
ACTIVE INGREDIENTS:  Ascorbic acid.
PRESENTATION & REFERENCE: 
Box       10 vials of 5 mL       Reference      102384
Box       5 vials of 5 mL       Reference      102384s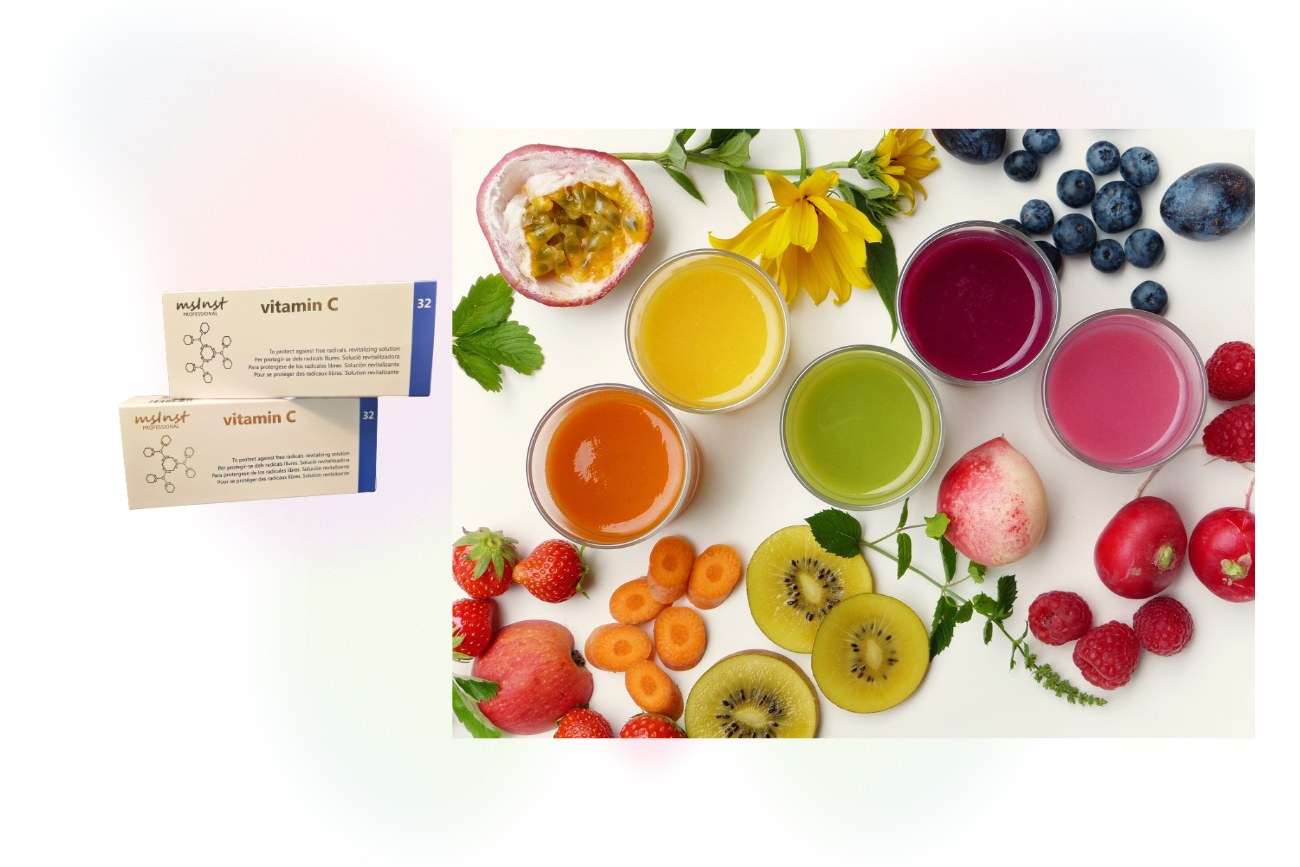 Precautions:
For external use only. Do not apply to broken or peeling skin. Immediately rinse with water and discontinue use if excessive redness or irritation occurs. Do not store once open. Keep out of reach of children. Open carefully. Avoid contact with the eyes.
General information:
All products are dully registered as a topical cosmetics. The manufacturer or distributor are not responsible in any case of any kind of damages caused by third parties or adverse effects.