Chemical peel: AHA, BHA, PHA and our Specials
Chemical peel AHA, BHA, PHA, and our Specials:
PR360 peeling cocktail gel needle-free biorevitali-zation, V-whitening intime gel peeling.
The products are of pharmaceutical quality, with the best active ingredients on the market, in a high concentration, and with a strict quality control under the ISO 22716 standard.
Our products are registered in the European CNCP portal as topical cosmetics.
Certified ISO 22716 GMP in cosmetics.
Our products:
AHA:
glycolic,
lactic,
mandelic,
Malic (Apple peel),
Phytic acid (Hollywood Style peeling)

BHA: PHA:

Gluconolactone
Lactobionic

Azelaic acid peel PR360/44: needle-free biorevitalization. V-whitening Intimate gel peel
PEELINGS. GENERAL APPROACH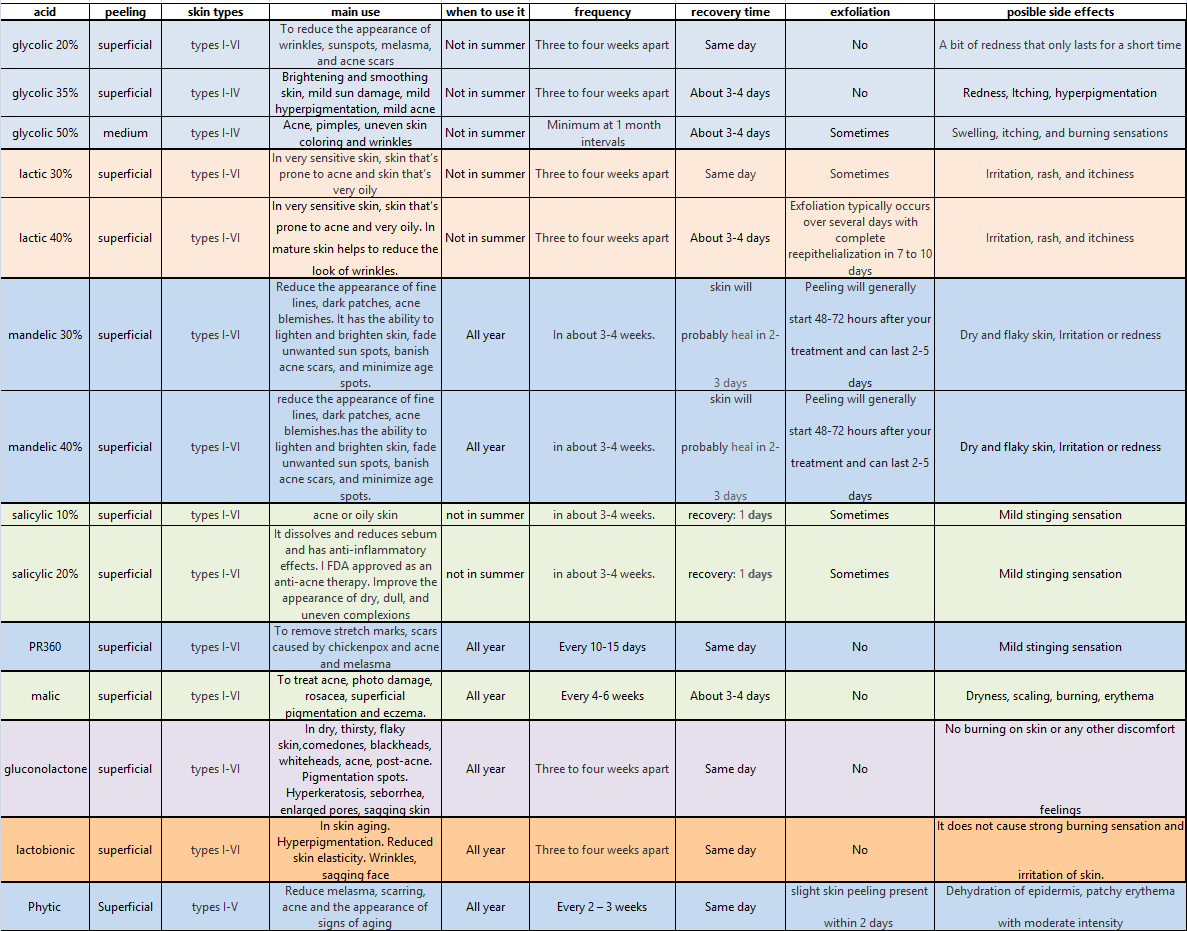 General advertisements :
In downtime the skin may be red and sensitive, and you'll have to refrain from using makeup and certain skin-care products. The healing time can take anywhere between one and 14 days. It's also important to keep the skin hydrated and avoid steam rooms, saunas, and anything that can dry your skin out quickly.
Do not apply microneedling or dermapen 30-40 days pass.
Use always sun screen
Products and treatments exclusively designed for Spa, beauty institutes and medical aesthetic centers.
SAFE, EFFECTIVE and ADAPTABLE products.
No GMO (not genetically modified).
No BSE (no component of animal origin).
.
Precautions:
For external use only. Do not apply to broken or peeling skin. Immediately rinse with water and discontinue use if excessive redness or irritation occurs.  Do not store once open. Keep out of reach of children. Open carefully. Avoid contact with the eyes.
General information:
All products are dully registered as a topical cosmetics. The manufacturer or distributor are not responsible in any case of any kind of damages caused by third parties or adverse effects.